Ready to start on the path to better mobility and a more active lifestyle?
Contact Motion Works Physiotherapy & Sports Injury Centre today.
At Motion Works Physiotherapy & Sports Injury Centre, our registered physiotherapists and massage therapists provide active, preventative and rehabilitative services to Ottawa residents, visitors, and visiting athletes.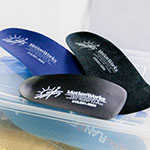 Whether you are suffering from an acute injury, a chronic degenerative condition, recovering from surgery, or would like to prevent injuries by maintaining an active, healthy lifestyle, physiotherapy can help. 
Motion Works is committed to evidence based, client-centred care, as we integrate the latest research findings and clinical skills into our treatment plans.
We focus on treating/healing musculoskeletal injuries and maximizing health and wellness, while preventing further injury and disease. Treatment at Motion Works is provided in a welcoming modern environment where rehabilitation is regarded as a Wellness Experience, not just pain resolution. 
At Motion Works, we can help restore your mobility, strength and function. Our treatment approach is ACTIVE because we know that MOTION WORKS!
---
Visit Us:
1300 Stittsville-Main St., Stittsville, ON | Contact
---
News & Updates from the Motion Works Blog
---
The entire team at Motion Works Physiotherapy & Sports Injury Centre want to congratulate Karen LeValliant, physiotherapist & owner, on...
As our world and resources go online, the medical & clinical world has done the same.  When we are on physiotherapy courses these days...