Physiotherapy for Children
Children's needs are very unique. Our professional team of physiotherapists and massage therapists in Ottawa is highly trained to successfully evaluate and manage conditions affecting children from infancy through adolescence.
How do you treat children?
By motivating young children, our therapists will make rehabilitation fun. Therapists work in partnership with parents of younger children to provide education and to support parents in assisting their youngsters during the recovery process.
Our fully equipped and spacious gym has the necessary equipment to return your child to full activities. Physiotherapists at MotionWorks Physiotherapy & Sports Injury Centre have assisted a number of young athletes to return to their sport, at both recreational or elite level. Our goal is to encourage children to lead active healthy lifestyles.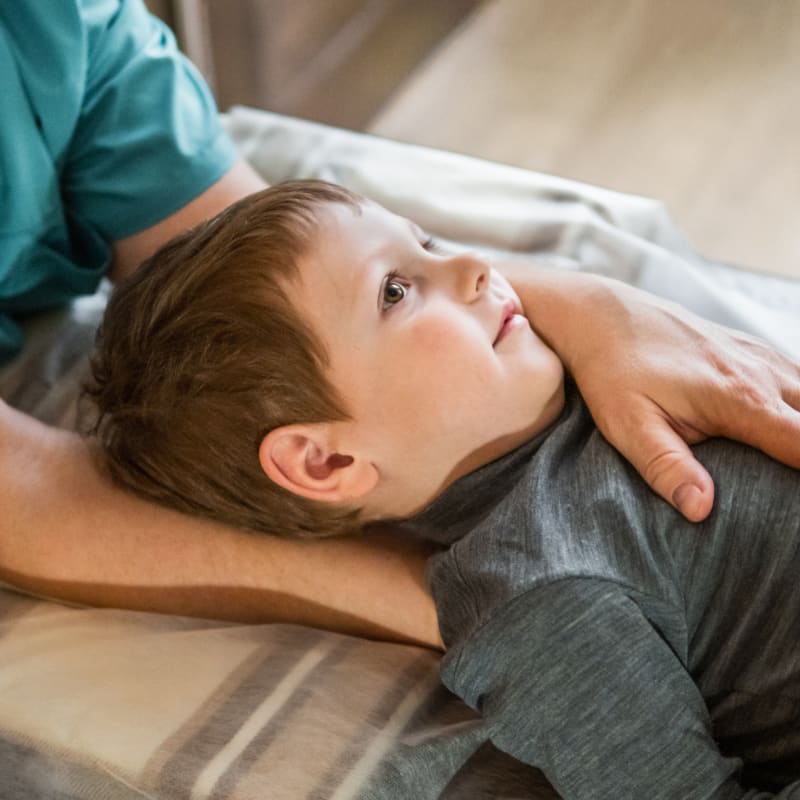 Common Children's Conditions Managed by Physiotherapy:
Infantile Torticollis
Patello Femoral Pain Syndrome
Osgood-Schlatter's Disease
Sever's Disease
Osteochondritis Dessicans
Scoliosis
Scheurmann's Disease
Headaches
Legg-Perthes Disease
Juvenile Arthritis
Ligament Sprains of the Knee (ACL, MCL, LCL)
Ankle Sprains
Shin Splints
Achilles Tendonitis
Hip Flexor Strains
Hamstrings Strains
Swimmer's Shoulder
Patellar Tendonopathies
Mechanical Back and Neck Pain
Groin Strains
Fractures/Dislocations
Post-surgical Repair of Fractures, Ligaments, Dislocations
Does your child have an acute or chronic issue?
Our team physiotherapists have the experience and education to assess, manage, and prepare a thorough treatment plan to help your child from infancy to adolescence.