Careers at Motion Works Physiotherapy & Sports Injury Centre
Ready for a new start? Motion Works Physiotherapy & Sports Injury Centre is looking for qualified and ambitious physiotherapists and massage therapists to join our team.
Careers at Motion Works
At Motion Works Physiotherapy & Sports Injury Centre, we focus on preventive analysis and therapies to help normalize movement patterns to prevent injuries from occurring in the first place.
Our team regularly participates in continuing education, so you can feel confident that you'll have access to the most up-to-date therapy and treatment options at our clinic. We focus on personalized care geared to the unique needs of each client.
From injury recovery and preventative education, to exercise and healthy living advice, our treatment plans contain all the elements necessary to specifically addresses your concerns.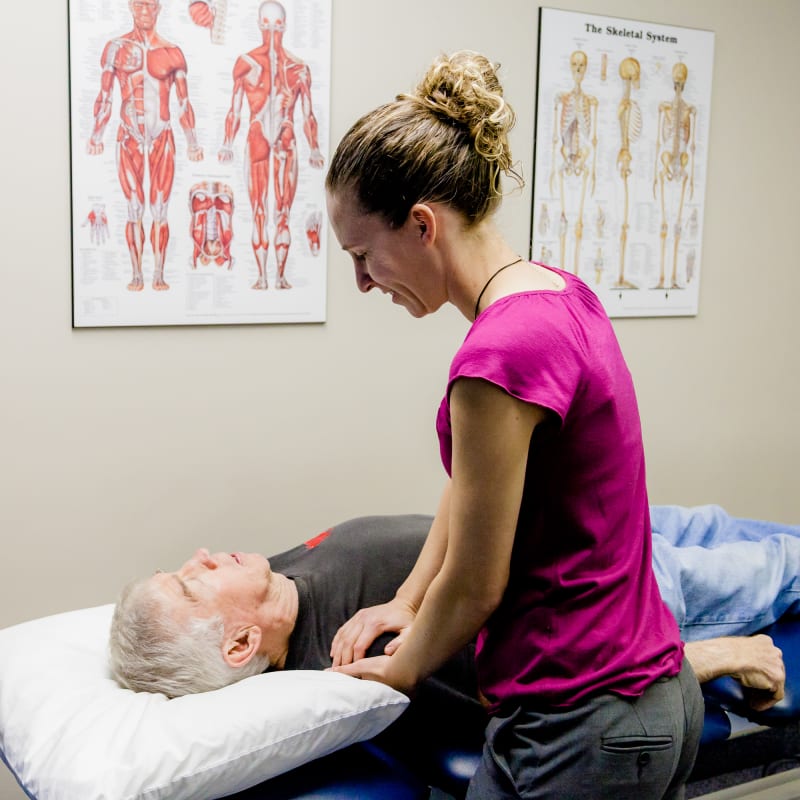 I have been very privileged to spend my entire career (over 10 years) with Motion Works Physiotherapy. We have a fantastic staff, whom I have loved working with for all these years. I love the clientele I work with and we are surrounded by a great community. I have flexibility in my schedule that allows me to provide treatments in a way that works for me. Our clinic is always very clean, which helps our clientele feel very safe and comfortable. Our space has a fresh, modern design with private rooms and a large gym space. Finally, we have a vast network of services within our four clinics that allows me to refer easily and confidently when needed.
Are you looking for a change? Motion Works Physiotherapy & Sports Injury Centre is seeking skilled, and self-motivated orthopedic and/or pelvic physiotherapists to join our team.

Read more »

Are you looking for a change? Motion Works Physiotherapy & Sports Injury Centre is seeking skilled, and self-motivated registered massage therapists to join our team.

Read more »