What do Physiotherapists do?
Physiotherapists are highly trained practitioners who specialize in the assessment and restoration of movement and dysfunction while focusing on health promotion and injury and disease prevention. Whether you are suffering from an acute injury, a chronic degenerative condition, recovering from surgery, or would like to prevent injuries by maintaining an active, healthy lifestyle, physiotherapy can help.
A physiotherapist in Ontario must be a registered member of the College of Physiotherapists of Ontario, which establishes the ethical guidelines and standards of practice for all practicing physiotherapists.
With pain and injury come changes to the way you move.
Alterations in the way you move may result in the breakdown of tissues far away from the original site of injury. Our highly skilled physiotherapists will perform a very thorough assessment to determine the cause of your pain and dysfunction and will develop an individualized treatment plan to assist you in achieving your goals.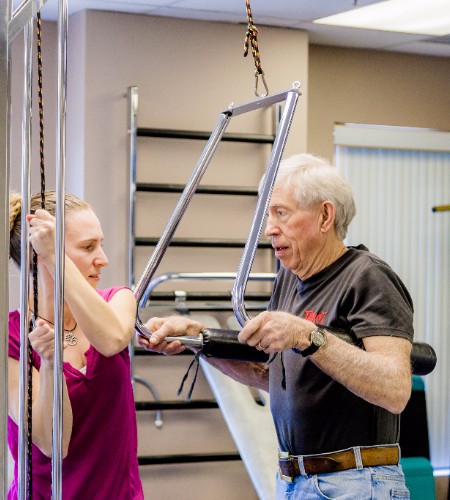 ---
How Physiotherapists Help
Physiotherapists can help you achieve your physical and functional goals with the following treatment techniques:
Education on the management & prevention of injuries
Reducing and managing pain
Increasing range of motion and strength
Optimizing balance and coordination
Rehabilitation following work-related and motor vehicle injuries
Personalized, goal-oriented therapeutic exercise programs
Restoring joint mobility and mobility following surgery or hospital care
Find Our Practice at 1250 Stittsville Main Street.
MotionWorks Physiotherapy & Sports Injury Centre is conveniently located in the heart of Stittsville, serving the greater Ottawa area.