At Motion Works Physiotherapy & Sports Injury Centre, our team of highly trained physiotherapists and massage therapists provides a wide range of comprehensive active preventative and rehabilitative services to clients of all ages.
Motion Really Does Work!
Through our focus on preventative analysis and therapies, we emphasize normalizing movement patterns to prevent injuries/recurrences.
At Motion Works, our treatment approach is ACTIVE because we know that MOTION WORKS! In fact, early and active intervention for all injuries has been scientifically shown to produce superior results.
Our facility, equipped with an extensive Medical Exercise Therapy Gym, is the perfect environment to restore your mobility, strength, and function.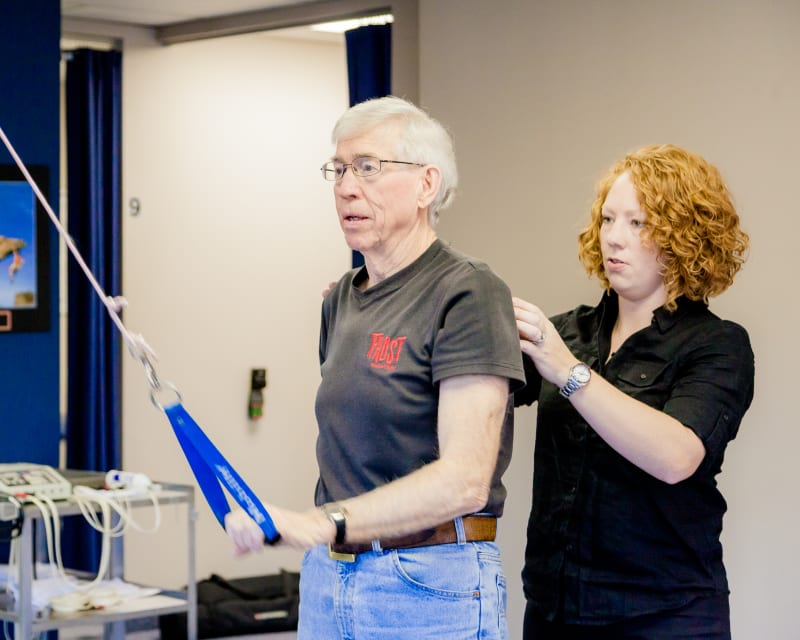 Evidence-Based & Client Centred
We focus on treating and healing musculoskeletal injuries and maximizing health and wellness while preventing further injury and disease providing evidence-based, client-centered care, as we integrate the latest research findings and clinical skills into our treatment plans.
We offer a wide variety of bilingual (English/French) physiotherapy and massage therapy services used for individualized patient care for recovery from injury, or for preventative education, exercise, and healthy living.
Motion Works treatment is provided in a welcoming, modern environment where rehabilitation is regarded as a Wellness Experience, not just pain resolution.
Who We Help
If you are experiencing any of the following issues, we can help improve mobility and function, prevent injury and reduce or eliminate pain:
Acute Injuries
Sports Injuries
Chronic Injuries
Neck & Back Injuries
Repetitive Strain Injuries
Sprains
Strains
Pre-Surgery Care
Post-Surgery Rehabilitation
Motor Vehicle Collision Injuries
Pre & Post Natal Care
TMJ (Jaw) Conditions
Hand Injuries
Arthritis
Osteoporosis