It is very common for women to experience an onset of back, hip or pelvic pain during pregnancy or following delivery. This is due to the many hormonal changes occurring in the body, the laxity of the ligaments and the changes in posture due to weight gain during pregnancy.
In second or subsequent pregnancies there is the added stress and strain on the joints for women who are also caring for and lifting young toddlers.
Other common pregnancy and post-delivery issues women may experience, include:
numb, tingling, painful hands & fingers
swollen ankles & varicose veins
weak abdominal muscles
blocked breast ducts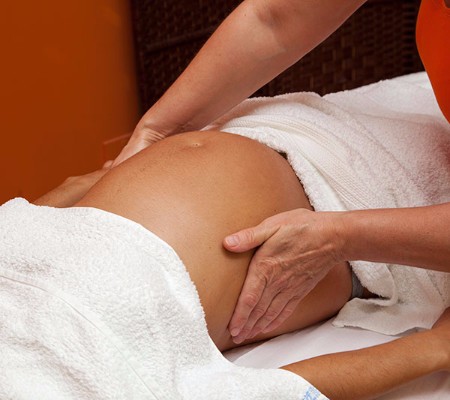 ---
Some women will also experience a diastasis recti which is a separation between the right and left abdominal muscles. This condition, diastasis rectus, more common in women who have multiple pregnancies, is a direct result of the increased tension on the abdominal wall from the growing uterus.
Generally the condition may resolve on its own. However, specific core exercises, and in some cases, bracing may help accelerate recovery and increased function. If left untreated, some women will go on to experience hernias and pain necessitating surgery.  Our pelvic physiotherapist will assess the separation and develop an immediate plan of action and exercise to retrain and tighten the gap.
Treatment
If you are experiencing any of these problems, physiotherapy and/or massage therapy can help. Treatment will begin with a detailed evaluation to determine the problems contributing to your pain/dysfunction.
Your therapist will educate you in ways to alleviate your pain through positioning, posture, or the use of taping or pelvic supports. Additional treatments may include heat, myofascial release, acupuncture, massage, stretches and joint mobilizations.
An active core strengthening program including specific pelvic floor muscle strengthening exercises will be provided for those experiencing back/pelvic dysfunction, to ensure that you recover the necessary strength needed to meet the multiple demands of motherhood.
Find Our Practice at 1250 Stittsville Main Street.
MotionWorks Physiotherapy & Sports Injury Centre is conveniently located in the heart of Stittsville, serving the greater Ottawa area.