Our new space's construction has finished, and we are ready to move!
It is with great anticipation and excitement that we will be moving and setting up our new space this weekend.
We have been business as usual, and will get the final parts of the move completed this weekend, and open the doors at the new location to you Monday, June 11th.
1250 Stittsville Main Street (McDonald's/FarmBoy/IDA shopping plaza, corner of Stittsville Main Street & Carp Road)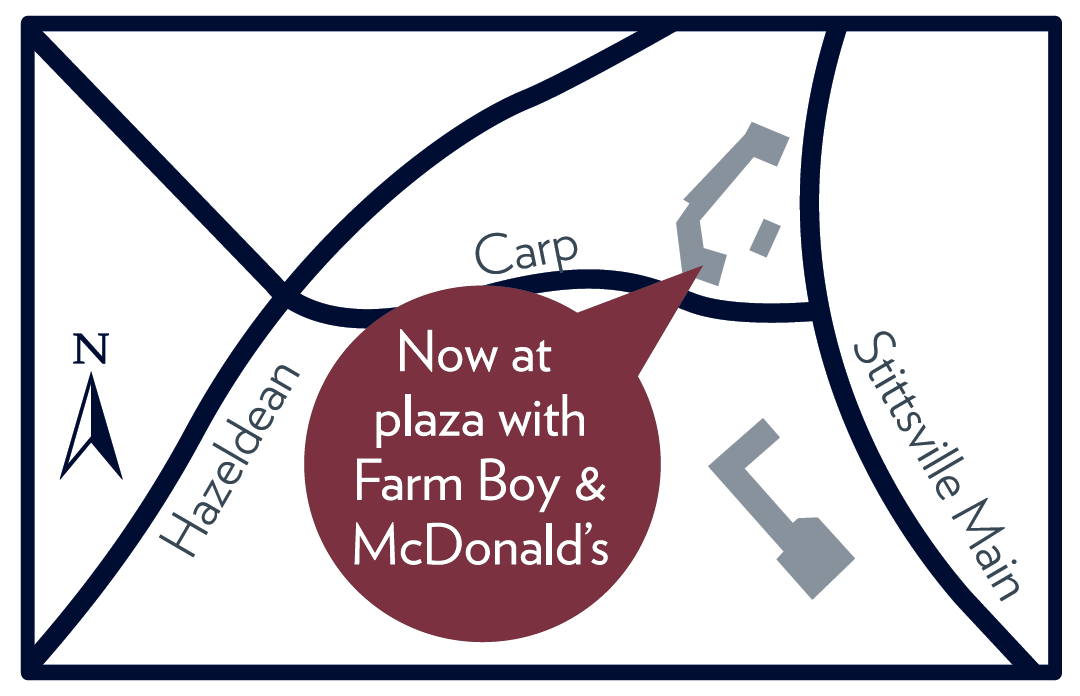 We hope you are excited as we are for Monday's opening: 
larger facility
new equipment
updated, modern design
welcoming and cozy reception area, including a coffee and water bar
For a sneak peak go to our Facebook page ..... in case you do not have an appointment with us this coming week.
Whether you have an appointment or not, please stop by and say hi, or maybe even enjoy a coffee!
See Us In Our New Location
We will be moved to our new office at 1250 Stittsville Main Street, give us a call to book or stop by and see our new space.