Linda Ivanovich is a registered physiotherapist with the College of Physiotherapists of Ontario (CPO), working with people of all ages with injuries and disease and helping them successfully return to healthy active lives.
---
Linda Ivanovich is a registered physiotherapist with the College of Physiotherapists of Ontario. She focused her clinical practice over 23 years on continually upgrading her knowledge and skills to provide comprehensive care to her clients.
In recent years she has directed her energy towards the administration of physiotherapy services.  As manager of Motion Works Physiotherapy she is committed to ensuring that all clients receive exceptional care in a compassionate and friendly environment.
She continues to enjoy clinical time performing gait and custom orthotic analyses as well as fitting custom compression stockings for clients in need.  She takes great pride in her ability to share her wealth of knowledge and clinical experience in her role as clinical mentor.
Education
Bachelor of Science in Physiotherapy | University of Western Ontario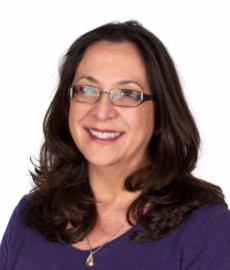 Linda Ivanovich
PT BSc P.T., MCPA
---
As a physiotherapist, I believe that education is a key component to every treatment plan. When you fully understand your condition, what you need to do and equally important, what you need to avoid doing, you can truly take charge of your healing.
Recent Clinical Courses & Accreditations
Linda has extensive post graduate qualifications. She has completed all levels of the Orthopedic Manual and Manipulative Physiotherapy program and Mackenzie Physiotherapy Institute.
She has completed numerous courses specializing in treatment of injuries and diseases of the spine, shoulder, pelvis , foot and ankle, neuro-mobilization techniques, myo-fascial release techniques, acupuncture, trigger point dry needling, movement analysis and neuro-motor retraining techniques and exercise prescription.
More recently she has expanded her knowledge in management and marketing with specialized training to support her administrative role.
Advanced Custom Orthotic Therapy & Gait Analysis
Certified Fitter Bauerfeind Compression Stockings
Advanced Orthopedic Manual and Manipulative Therapy – Levels I-III (Upper and Lower), Advanced Upper Quadrant
Acupuncture Levels 1 2A, 3A (Acupuncture Foundation of Canada)
Diagnosis & Treatment of Muscle Imbalances and Associated Musculosketal Pain Levels I, II
Functional Dry Needling (Kinetacore)
Myofascial Release and Soft Tissue Mobilization
Various Dynamic Stability Rehabilitation Courses (Lumbar Spine, Cervical Spine, Shoulder)
Mobilization of the Nervous System
McKenzie Part A, B,C
Management of the MVA Client and Post Traumatic Headache Syndrome
A Comprehensive View of the Temporo-Mandibular Joint
Lyn Watson's Shoulder Course
Advanced Hand Surgery and Rehabilitation
Norwegian Medical Exercise Therapy
New Concepts in the Prevention of Running Injuries
Fit-Fore Golf
Exercise Essentials in Sport Physiotherapy
Multiple Management and Administration Courses  
---
Important Notice: We Are Now Located at 1250 Stittsville Main Street
As of JUNE 11, 2018, you can find your Motion Works Stittsville team at 1250 Stittsville Main Street.