Chantal Goneau is a bilingual registered physiotherapist at Motion Works Physiotherapy & Sports Injury Centre, with more than two decades of experience.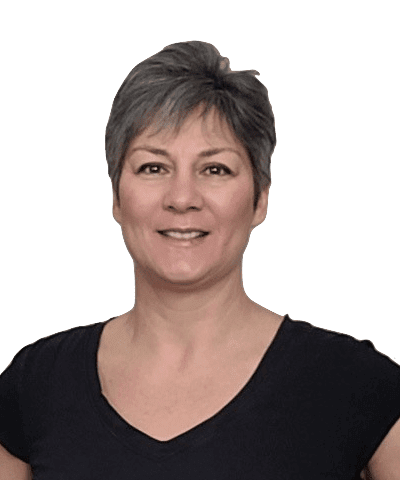 Chantal Goneau
Physiotherapist
Meet Chantal Goneau
Chantal is registered with the College of Physiotherapists of Ontario (CPO), focusing her practice on the assessment and treatment of orthopedic and sports-related injuries. She has worked in Louisiana and Texas for a total of 5 years.
She is a certified member of the Acupuncture Foundation of Canada Institute; a CanFitPro personal trainer; and trained in Functional Movement Screening (FMS). She believes a multidisciplinary approach to patient care is essential to attain overall wellness. She is passionate about education and empowering individuals to live an active, balanced and healthy lifestyle. Her expertise includes performing functional movement screenings for anyone who wants to identify problem areas while lowering the risk of injury and improving function and performance.
Chantal is continuously seeking to improve her skills by taking courses, participating in webinars, reading the latest research/articles on health and fitness as well as attending the CanFitPro World Fitness Expo in Toronto.
Education
Baccalaureate in Science (Physiotherapy) | University of Ottawa
Recent Clinical Courses & Accreditations
Functional Movement Systems, Level 1 and 2
Soft Tissue Release Techniques
AA1: Foundations of Anatomical Acupuncture
The McKenzie Institute International, Part A and B
Mulligan Concept Upper and Lower Quadrants
Diploma of Advanced Orthopaedic Manual & Manipulative Physiotherapy – Level E1, V1, V2, V3 Lumbo-Pelvic Course, Level 2 Upper Quadrant