Marie-Claire Henry is an Osteopath at Motion Works Physiotherapy & Sports Injury Centre who is committed to providing quality care to patients of all ages.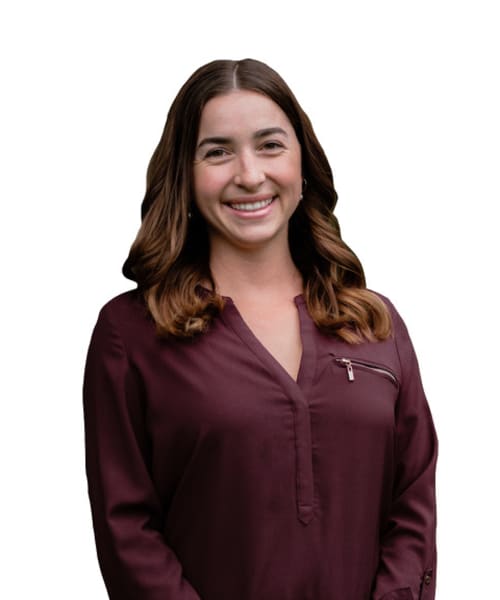 Marie-Claire Henry
M.OMSc, Osteopath
Meet Marie-Claire Henry
Marie-Claire believes that health is found in the body when there is proper movement and alignment of all structures. She uses gentle yet effective treatment applications including myofascial release, muscle energy techniques, craniosacral therapy, and visceral manipulation to calm the nervous system, unwind tension, and ensure the seamless functioning and alignment of all systems in the body. Her goal in treatment is to free the nerves, blood vessels, and lymphatic fluid going to and from all the soft tissues, joints, and organs to allow for the restoration of function and health of the body as a whole.
Marie-Claire completed her training in classical osteopathy at the Canadian Academy of Osteopathy in Hamilton and is a member of the Ontario Osteopathic Association and Osteopathy Canada. Her principles-based approach enables her to create individualized treatments for each patient, specific to their needs. By balancing the tension throughout the body, Marie-Claire can help you on your journey to better health.
Before completing her osteopathic training, Marie-Claire studied Kinesiology at Queen's University and worked as a personal trainer for many years, which began her curiosity, amazement, and respect for how the intricate systems of the human body work together to maintain health. Outside the clinic, Marie-Claire enjoys spending time hiking, skiing, kayaking, and exploring small towns looking for cute cafes, forever in search of the best chai latte.
Education
Master of Practice Diploma in Osteopathic Manual Sciences | Canadian Academy of Osteopathy
Bachelor of Science (Honours), Specialization in Kinesiology | Queen's University
Recent Clinical Courses & Accreditations
Soft Tissue Release, Level 1