Jenny Scott is a registered massage therapist with the College of Massage Therapists of Ontario (CMTO), working with west Ottawa clients of all ages with injuries and disease and helping them successfully return to healthy active lives.
---
Jenny​ ​graduated​ ​with ​ honours​ ​ from​ ​ the​ ​ Massage​ ​ Therapy​ ​ ​Intensive ​ program​​  at​
Algonquin​ ​College​, ​and​ ​is​ ​a​ ​registered ​ massage​ ​​therapist​ ​with​ ​the​ ​College​ ​of Massage​ ​Therapy​ ​of​ ​Ontario​ ​(CMTO).​ ​Due to her previous healthcare background,​ ​she has​ ​had the​ ​pleasure​ ​of​ ​working ​ in​ ​ a​  ​variety​ ​ of​ ​ settings​​  including​ ​ two​ ​ hospitals,​ ​ prior​ ​ to​ ​ pursuing​ massage​ ​therapy​ ​as​ ​her​ ​new​ ​career.​ ​
She​ ​has​ ​developed​ a​ ​ passion​ ​ for​ ​ working​ ​ with​ people​ ​experiencing​ ​chronic​ ​pain​ ​and​ ​disease​ ​and​ ​looks​ ​forward ​ to​ ​ incorporating​ ​ that​ into​ ​her​ ​practice​ ​as​ ​a​ ​massage​ ​therapist. ​ Her​ ​ goal​ ​ is​​  to​ ​ provide​ ​ her​ ​ clients​ ​ with​ individualized​ ​treatments​ ​to​ ​restore​ ​balance​ ​and​ ​wellness​, ​as​ ​well​ ​as​ ​to​ ​provide​ ​each client​ ​with​ ​a​ ​self-care​ ​routine​ ​to​ ​maintain​ ​the​ ​benefits​ ​of​ ​massage​ ​and​ ​achieve​ ​optimal health. 
Education
Advanced​ ​Diploma​ ​Massage​ ​Therapy ​ | ​ Algonquin​ ​ College​
Advanced​ ​Diploma​ ​Respiratory​ ​Therapy​ ​|​ ​Algonquin​ ​College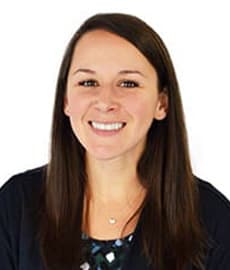 Jenny Scott
RMT
Find Our Practice at 1250 Stittsville Main Street.
MotionWorks Physiotherapy & Sports Injury Centre is conveniently located in the heart of Stittsville, serving the greater Ottawa area.